July 15, 2016 will mark the end of an era. Back in July of 1991, Cary Ostera and Del Stair came together to form Alliance Manufacturer Representatives, Inc. When they started, there was no promise of any lines or products to sell. Before Alliance, Del and Cary met each other at another company and decided that their futures would be better served if they banded together and formed their own company. They created a plan and decided to grow a company organically. "Today, it just unheard of for an agency to be formed without one or two major lines already committed." Cary Ostera said. He added, "We were just very confident in our ability to attract manufacturers who wanted aggressive representation and we were proven right."
Over the years, the agency weathered many storms and grew into one of the region's most professional and successful agencies. Today, the agency has over thirty employees, two distribution centers and covers five states. Del anchored the Austin, San Antonio and the Rio Grande Valley region for Alliance. His customers have been in awe of his consistency and track record. "You can set a watch by Del's visit", said a valuable customer from Austin. "I can tell you within 15 minutes when Del is going to arrive. I think he called me up once to apologize that he was going to be unable to make his usual appointment because of a funeral that he was going to attend." He continued, "Don't worry, I will see you there!"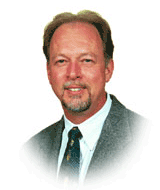 Another customer added, "I never questioned what Del has told me over the years. He has proven to me that he delivers all known information whether good or bad. If it is bad, which is rare, he already has the solution." His service to the industry officially comes to an end on Friday, July 15, 2016 Del will officially retire. Within a couple of months, Del will be moving to a quiet place outside of Austin to start his renovation of a newly acquired farmhouse. The industry, especially Alliance, will be watching from afar on his success as he is one of the most dedicated people when it comes to accomplishing tasks.
Cary Ostera concluded, "It is going to be emotionally difficult to move on without him as Del has been a close friend that has been by my side for many years. Many people just have no idea on how close we are. I love to tell the story that we have only ever had one argument in our career and it was in week three over a very minor scheduling issue. That is indicative of the friendship that we have had over the years. I am going to miss him."
Alliance did not have to look far for a replacement. Del's only son Aaron will officially assume the mantle of the South Central Texas representative for Alliance. For the last six months, Del has been training Aaron on the secrets of his success. Alliance is in a unique position to essentially turn back the clock. Aaron, a journeyman plumber, has the pedigree, insight and training to become Del 2.0. Please join the Alliance team and wishing Del a happy and peaceful retirement. We also wish Aaron the best of luck with his career with Alliance.